About Us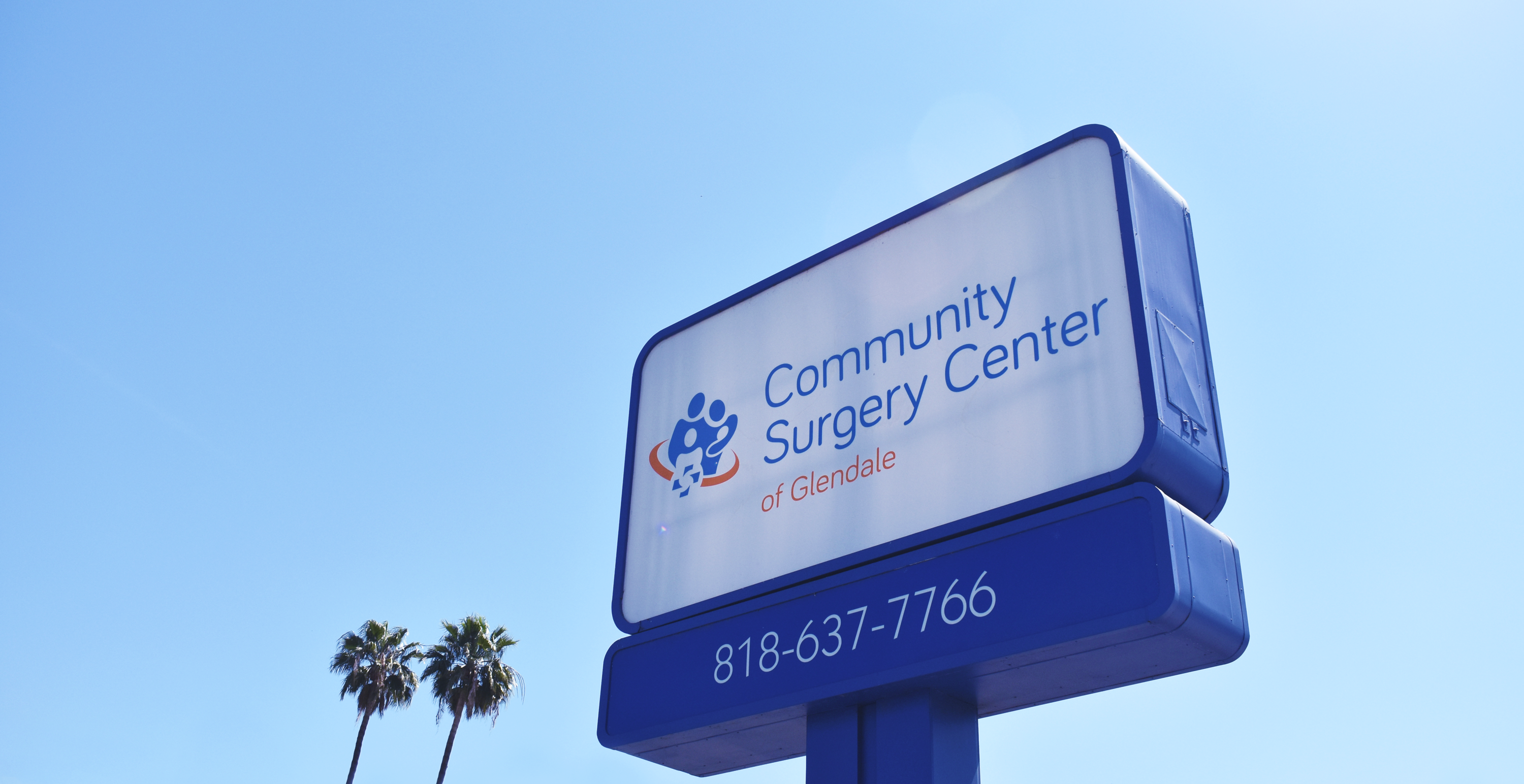 Our History
Our history reflects our commitment to providing safe, quality surgical care to patients of all ages in a caring and cost-effective environment. The primary goal of our physicians, nurses, and other team members is to make your experience with us a positive one.
Same Level of Care as Hospitals
The Center provides an option for you and your family members to receive the same level of care and service that you would receive from a hospital outpatient surgery department at considerable cost savings, and is both Medicare-certified and fully accredited by the Accreditation Association for Ambulatory Healthcare. In addition, it is conveniently accessible by all major highways and surface streets, and our patients enjoy free parking along with an efficient, friendly registration process.
A Trusted, Safe Environment
We know that undergoing any surgery can be stressful and overwhelming. At Community Surgery Center of Glendale, we focus our efforts on providing you with a nurturing, caring, and safe environment, and our patient satisfaction levels indicate that we are doing just that. We carefully select members of our clinical and office team for their specific skills, knowledge, experience, personality, and commitment to quality and caring. We know from experience that having these important qualities help to provide the ideal comfort and compassion that you deserve while in our care.
Our Specialties
· Cardioversion
· General Surgery
· GI Endoscopy
· Upper Endoscopy
· Hand Surgery
· Obstetric and Gynecologic Surgery
· Occuloplastic Surgery
· Ophthalmologic Surgery
· Orthopedic Surgery
· Otolaryngologic Surgery
· Pacemaker Battery Change
· Plastic Surgery
· Podiatry Surgery
· Spinal Surgery
· Urologic Surgery
· Vascular Surgery
· Bariatric Surgery