Coronavirus (COVID-19) Information
If you become infected with COVID-19 (CDC fact sheet)
Your health is our highest priority. We are working closely with the California Department of Public Health (CDPH) and the Centers for Disease Control and Prevention (CDC) to monitor COVID-19 to ensure the health and safety of our patients, employees, physicians and community. We will continue to take necessary precautions and will share the most up-to-date information and guidelines we receive to help prevent and isolate the spread of the coronavirus.
In the meantime, we've outlined important information for you and your family about the coronavirus and steps you can take to protect yourself and others.
Important Information for all Commercial, Medi-Cal, Cal Medi-Connect, and Medicare Members
Heritage Provider Network, Inc. and its affiliated providers and health plans will continue to waive cost-sharing for medically necessary screening and testing for COVID-19 for all Medicare, commercial, Cal Medi-Connect and Medi-Cal members.
Based upon the Federal and State Emergency Declarations, the cost of services due from members shall be zero for all medically necessary screening and testing for COVID-19, including, but not limited to, co-pays, deductibles, coinsurance, for hospital/emergency department visits, urgent care visits, and provider office visits, where the purpose of the visit is to be screened and/or tested for COVID-19.
For Medicare Advantage and Medicare beneficiaries under Part A, B, and/or C, during the COVID-19 epidemic:
Care for covered services may be furnished at non-contracted facilities (e.g. hospitals), that are contracted with Medicare; requirements that referrals be requested by the primary care physician (PCP), shall be waived; and the member will have the same cost-sharing for services or benefits furnished at a plan non-contracted facility (e.g. hospital).
What should I do if I have symptoms?
If you have symptoms consistent with COVID-19 – fever, cough, sore throat, increased phlegm – call your primary care physician (PCP) or urgent care center first for instructions.
Do not immediately come to your PCP's office if your symptoms are mild. Instead, call the office and begin a self-quarantine. Most patients will be managed at home.
Only visit the ER if you experience severe respiratory conditions and have trouble breathing. It is important that we keep the ER available for emergencies. Otherwise, expect to be given instructions on self-care under home isolation.
Older adults and people with serious underlying conditions such as heart disease, lung disease, diabetes, and other chronic conditions should contact their healthcare provider early, even if their illness is mild as they seem to be at higher risk for developing more serious complications from COVID-19 illness.
If you are experiencing some emergency warning signs such as persistent pain or pressure in the chest, new confusion, or bluish lips or face, seek immediate medical attention.
How will my primary care physician screen and test for COVID-19?
It is projected that over 80% of COVID-19 cases will be managed under home isolation, as symptoms are usually mild in younger or healthier patients. Our hospitals will remain reserved for the sickest patients only.
Expect to answer some screening questions regarding the COVID-19 virus such as:

Have you traveled to any areas where active coronavirus outbreaks have occurred (China, South Korea, Japan, Italy, Iran)?
Do you currently have a fever or any lower respiratory illness (severe productive cough, shortness of breath, chest tightness, wheezing on exhale) and, in the last 14 days before the onset of symptoms, have you traveled to any of the above areas?
Have you been in close contact with (less than 6 feet from) anyone suspected to have coronavirus while that person was ill?
Your primary care physician will determine if you are required to seek additional COVID-19 testing should they find you have symptoms that indicate you have been exposed to the virus. It is your physician's discretion based on your answers to questions about your symptoms along with the results of your physical exam if further tests are necessary.
How is the coronavirus being treated?
There is currently still no vaccine available for the coronavirus. Our providers and staff, clinic locations, and urgent care centers will continue to focus on helping members with easing the symptoms to support expediting their recovery and wellness.
How do I prevent the spread of infection?
The best way to prevent infection is to follow some basic common sense rules to protect yourself and to minimize the risk of spreading it to others.
The #1 way to prevent getting coronavirus (CoVid-19) is to wash your hands often with soap and water for at least 20 seconds (two "happy birthday" songs).
Use hand sanitizer that contains at least 60-95% alcohol.
Avoid touching your eyes, nose, and mouth with unwashed hands.
Avoid contact with people who are sick, sneezing or coughing.
If you have symptoms of acute respiratory illness or have a fever, it is recommended that you stay home.
Make sure to clean and disinfect frequently touched objects and surfaces.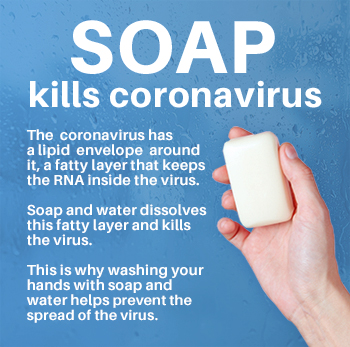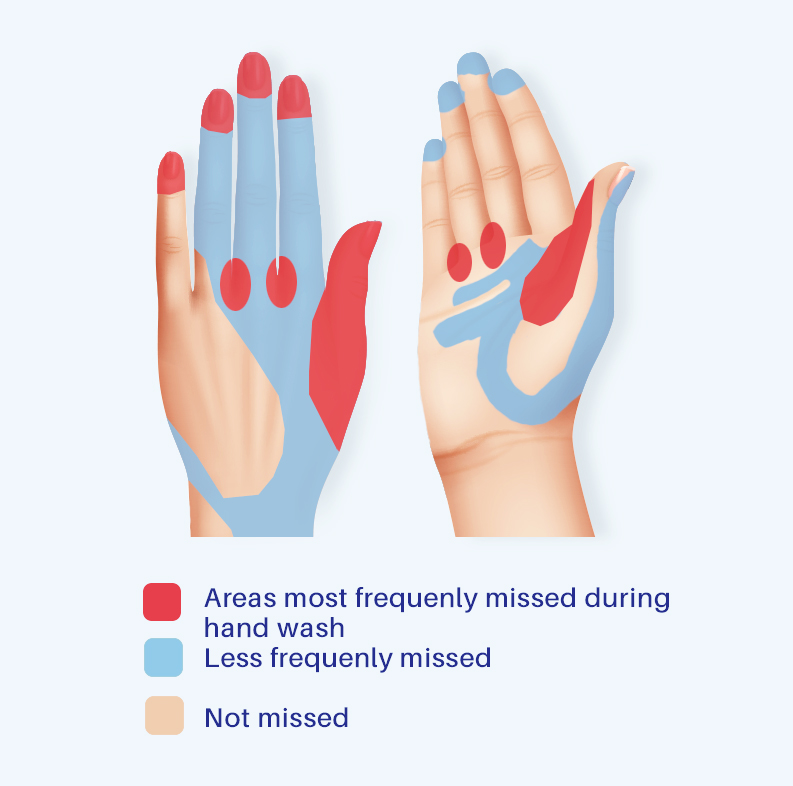 Why is "social distancing" important?
If you are over the age of 60 OR have multiple health conditions, stay home and immediately practice "social distancing." Maintain at least 6 feet of distance from others and avoid crowded spaces. Elderly patients with multiple conditions (CHF, COPD, diabetes) are at greatest risk of significant illness.
It is always good practice to wash your hands and use proper cough/sneeze etiquette. Do not touch your face and avoid shaking hands, hugging, or other close person-to-person contact.
How is coronavirus different than the flu?
Similar to other respiratory illnesses like influenza, coronavirus generally spreads from an infected person to others via:
Respiratory droplets produced when an infected person coughs or sneezes
Close personal contact (within about six feet), such as touching or shaking hands
Touching an object or surface with the virus on it, then touching your mouth, nose or eyes before washing your hands
Stay Safe California
Governor Newsom has issued a "Stay at Home" order for all of California. This means everyone in California is required to stay home except for the following:
To purchase necessary food, water, etc.
Care for a relative or friend
Seek necessary healthcare, veterinary care, etc.
Go to an "essential job" (grocery store, bank, gas station, medical industry)
For a full copy of the Order listing the dos and don'ts, visit https://covid19.ca.gov/
Where can I get up-to-date trusted information?
Centers for Disease Control and Prevention (CDC): https://www.cdc.gov/coronavirus/2019-ncov/index.html
LA County Public Health: http://publichealth.lacounty.gov/media/Coronavirus/
Orange County Public Health: http://www.ochealthinfo.com/phs/about/epidasmt/epi/dip/prevention/novel_coronavirus
San Bernardino County: http://wp.sbcounty.gov/dph/coronavirus/
Riverside County: https://www.rivcoph.org/coronavirus
Ventura County: http://www.vchca.org/agency-divisions/public-health
Additional trusted resources:
http://publichealth.lacounty.gov/acd/docs/COVHomeIsolation.pdf
http://publichealth.lacounty.gov/media/Coronavirus/FAQ.pdf
http://publichealth.lacounty.gov/media/Coronavirus/FAQ-SPN.pdf
https://www.cdc.gov/coronavirus/2019-ncov/index.html
https://www.cdph.ca.gov/Programs/OPA/Pages/NR20-011.aspx
For Providers:
Medi-Cal Response to COVID-19
Please visit the Hot News area of the Medi-Cal website for regular updates to the Medi-Cal response to COVID-19. http://files.medi-cal.ca.gov/pubsdoco/COVID19_response.asp